I played golf today for the first time since September. And I played at my nemesis course, Franklin Canyon. It was nice and sunny in Richmond, but 10 minutes away in Martinez, it was foggy, windy and cold. I think the wind chill made it about 26 degrees.
Nevertheless, I decided to play without a sweatshirt for two reasons: I didn't bring one, and I wanted to intimidate my playing partners with my muscular forearms. And the were intimidated all right, until I hit my first ground ball drive of the day on the second hole.
But something else happened on the second hole. In my golf career, I've broken many tees, lots of trees, and two 3-irons, but I rarely if ever broke a ball. A golf ball. (I haven't broken the other kind either.) I didn't hit any branches or rocks. It was just a pitching wedge onto the green after my ground ball drive on the par 3 second hole. I got to the green and found the Hayward fault on my Top Flite.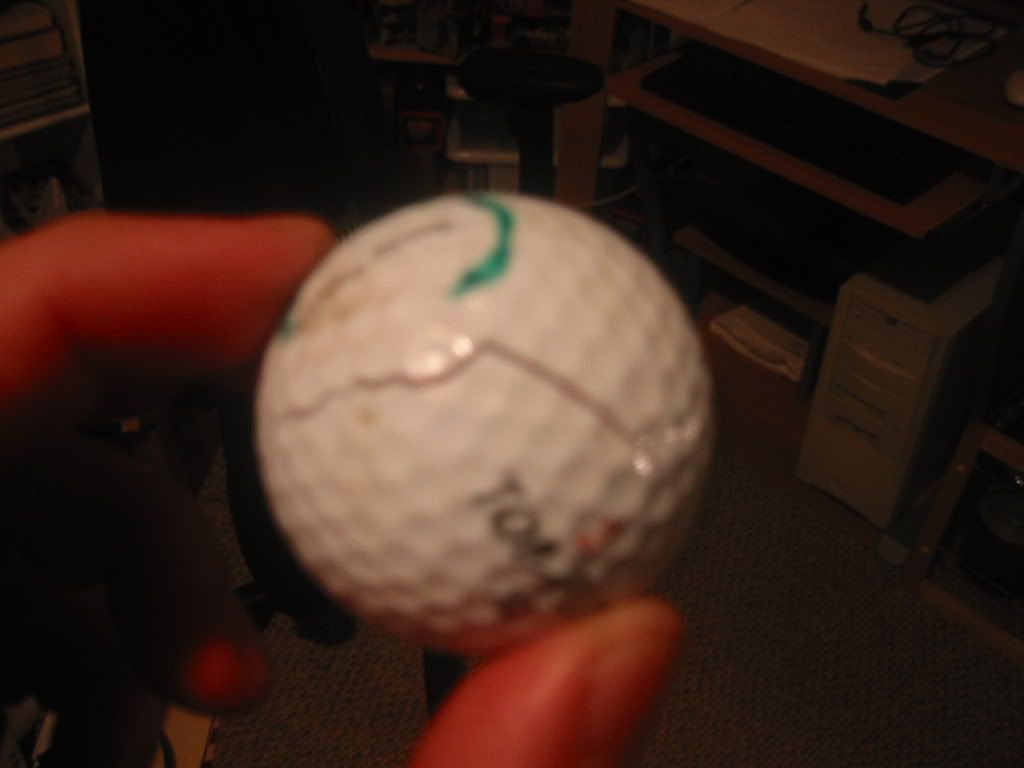 I guess either the ball was frozen or those 5 pushups I do every week are finally making me stronger.
However, as usual, the Canyon demanded tribute for the privilege to hack up its grass and it cost me 6 golf balls (lost 2 on 8, 2 on 11, and 2 on 18). I did hit enough good shots to make myself a 3-1 favorite for this season's CBC Norman Lau Tour Championship.